Hack Wifi Password if you have a mobile phone. One of the most typical queries on Google Search is this one. There are a variety of reasons you might want to crack your neighbour's wifi password, or you might simply need to do so if you require an internet connection that you do not require. can't be reached using your SIM card. We can all agree that you are trying to get the best free Wifi Password Hacker tool to accomplish your personal objectives despite the fact that the reasons may never end.
Wifi Password Crack Top 10 Free Hacking Apps for Android in 2020
You should be aware that without rooting your smartphone, it is very impossible to crack a WiFi password before you start looking. There aren't many apps overall, and the majority of them cost money. Because I'm going to introduce you to the top 10 free Wifi password apps for Android for the best and the best in this article, I'm speaking to readers who have rooted Android phones and devices with at least Android 4 Jelly Bean as the operating system. select the option that best suits you.
1. WPS WPA WiFi Tester
The WPA WPA Wifi tester, created by Saniorgl SRL and accessible on the Play Store, is the first application we will use. One of the most well-known wifi password crackers for Android is Wifi WPS WPA Tester. Using numerous algorithms, including Zhao, FTE-xx, Dlink, TrendNet, etc., this program analyses and finds the weaknesses in Wi-Fi networks and tests the connection to access points using a WPS PIN number. The limitation of Wifi WPS WPA Tester to Android 5.0 Lollipop and newer versions of smartphones is a vulnerability. One of the top free WiFi hacker password apps for Android is WiFi WPA WPA Tester.
2. WPS Connect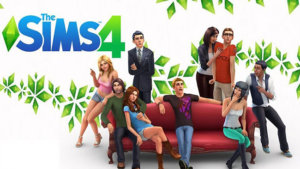 By supporting a significant number of routers, WPS Connect allows you to monitor the security of your WiFi network and hack WiFi passwords. Even though it is intended to monitor your Internet security, you can stop other users' Internet connections using this Wifi Password Cracker tool. He also employs algorithms like Stefan Viehböck and Zhao Chesung, which can be used to locate and crack WiFi passwords. Only rooted phones running Android 4.0 Jelly Bean or later can use WPS Connect. It cannot be used for any other purposes. One of the top free WiFi password hacking apps for Android is WPS Connect.
3. Aircrack-ng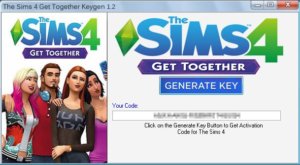 Choosing Aircrack-ng will keep you in control if you're seeking for a wifi hacking tool to test the security of your network and ensure your safety. The Android developers of XDA-Developers created and maintained this hacker wifi apk to function on Android, Ubuntu 14/15/16, or any other Linux distribution. One of the top free WiFi password hacking apps for Android is Aircrack-ng.
4. Kali Linux Nethunter
This is the initial open source Android intrusion testing platform. To examine the security of your Wi-Fi network and crack the Wi-Fi password, simply use Kali's Wifite programme. You can make complex configuration files using the Kali Linux Nethunter user interface. The 802.11 wireless injection capability in Kali's kernel makes it a necessary Wifi password hijacker for Android. One of the top free WiFi password hacking apps for Android is Kali Linux Nethunter.
5. ZAnti
A wifi hacking tool for Android is called ZAnti. You may use this comprehensive test and hack toolkit to discover how vulnerable your Wi-Fi network is. In addition, you may utilize ZAnti to stop the target from visiting a website or server and observe access points with known button configurations highlighted in green to start hacking. This enables anyone to hack wifi credentials, in addition to assisting you in doing so. One of the top free WiFi password hacking applications for Android is ZAnti.
6. Guardian WiFi
A straightforward application that enables you to analyze WiFi networks, connect to any WiFi network, and retrieve your WiFi password by looking for the least-used WiFi channel. You may view Wifi passwords stored without root access thanks to a very unique function offered by WiFi Warden! When Wifi Warden searches Wi-Fi networks, it gives you all the details you require, such as BSSID, SSID, bandwidth, encryption, security, router manufacturer, and the network's distance. Furthermore, this Wifi Password Finder app is free and provides a tone of functions without forcing your phone to do anything. One of the top free WiFi password hacking apps for Android is WiFi Warden.
7. WiFi password
With this totally free Wifi Cracker password program, you can access the internet whenever you want without spending a dollar. If your device runs Android 5 Lollipop or later, having a Wi-Fi network enables you to connect and identify millions of wireless access points. One of the top free WiFi password hacking apps for Android is WiFi Password.
8. WiFi Kill
one of the most popular program for ethical hackers to hack wifi passwords. As the name suggests, it stops the WiFi by turning off a device's Internet connection. With the help of Wifi Kill's straightforward UI, you can eliminate network intruders. By capturing the traffic from websites that other people visit, it also logs a lot of data and indicates the traffic consumed by a network usage monitoring device. Working on practically all Android versions, Wifi Kill needs root access. One of the top free WiFi password hacking apps for Android is called WiFi Kill.
9. WiFi Inspect
a flexible tool for sophisticated users, ethical hackers, and coffee shop operators. Everyone can manage and keep an eye on their WiFi networks using Wi-Fi Inspect. It is a monitoring and auditing application rather than a wireless password hacker. Wi-Fi Inspect is comparable to NetCut, but it has a nicer user interface that makes it simple to count the number of users connected to your network using the IP verification feature and gives you the option to quickly prohibit connections to or uses of your network. application. You may observe users connected to your network via game consoles, smartphones, TVs, and computers if you know that Wi-Fi Inspect connects to your network. A rooted smartphone is the only prerequisite for Wi-Fi verification, and you can
10. Nmap
Because it works with various OS systems, including Android, this is more of a network security analyzer than a wifi hijacker. The network is exploited and security flaws are found using Nmap. Additionally, you can perform a search for any available hosts, firewalls, or services. The fact that this Wifi Apk hijacker operates on both rooted and non-rooted devices is its strongest feature. You can access additional functions by browsing your device. It has many more sophisticated features, including SYN scanning, operating system fingerprinting, and more. You can always remain current thanks to this open source program. One of the top Android apps for cracking WiFi passwords is Nmap.
Conclusion
Now you have in your hand the best free Wifi password hacking apps for Android, whether you're hacking an Android Wifi password without rooting or looking for ways to control and monitor your Wi-Fi network.
The Link Is Given Below!